35+ Years of dedicated service in the Brantford, Brant County area. Offering affordable high quality service in automotive repair and maintenance for vehicles of all models both domestic and import.
Focused on delivering safety to vehicles while also educating owners on best care practices for prolonged engine and performance life. Shop owner Fred Elliott has been employed within the automotive industry for over 20 years is experienced in working with a wide range of vehicles from basic sedans to massive transport trucks! He oversees all operations to ensure you have the highest level of work completed always.
Fred's Automotive is a pillar within the local community. Involved in sponsorship and participation in local events and widely known for the honesty and integrity placed into every vehicle servicing that is completed. Parts are sourced locally to promote community business growth, speed of service and to open a professional network of trusted help for your automotive needs.
Strongly passionate for the industry you know you are in good hands when you come visit us with your automotive needs!

I would like to take the time to thank you for the wonderful work that you have given me in the last 4 years on my vehicles. Its not even the maintenance that you have done, you also took the time out to explain and to show me what parts you needed to replace. I truly could not ask for a better mechanic then i have with you. The service and hospitality from you and your family has been more then i would expect. i would recommend you to other people and know they would feel very satisfied on a job well done.
Thank you!
Patricia Pereira
Fred has been 'my car guy' since 2012 when I was first introduced to him by a mutual friend. As recommended to me, I recommend Fred's Automotive to anyone for competent work, honest billing and reliable service. My new 2017 vehicle has not seen the dealership for service. I trust Fred for advice and for service in my best interest. Thanks Fred! Your work ethic shines in all you have done to keep my vehicles running smoothly, doing all you can do around my crazy schedule.


Marion Bailey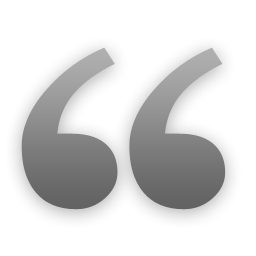 I trust the safety of my family & myself to Fred's Automotive .
Fred is very meticulous about his work on vehicles. His shop reflects his own personality..
Clean, professional, & Very customer oriented.
Fred has a "Helpful Personality " which exudes when you meet him. He is very knowledgeable about automobiles. Whether a simple oil change, a tune up , a brake job, or a major repair Fred is very attentive & capable.
His labour rate is reasonable, and fair. His honesty and good work ethics are reassuring. Especially in these days of trades rushing people through the mill to make a quick buck. I recommend Fred to all my close friends and family.
Thank you for looking after us, Fred.
Regards, K.R.Blythe
Oakland Ontario